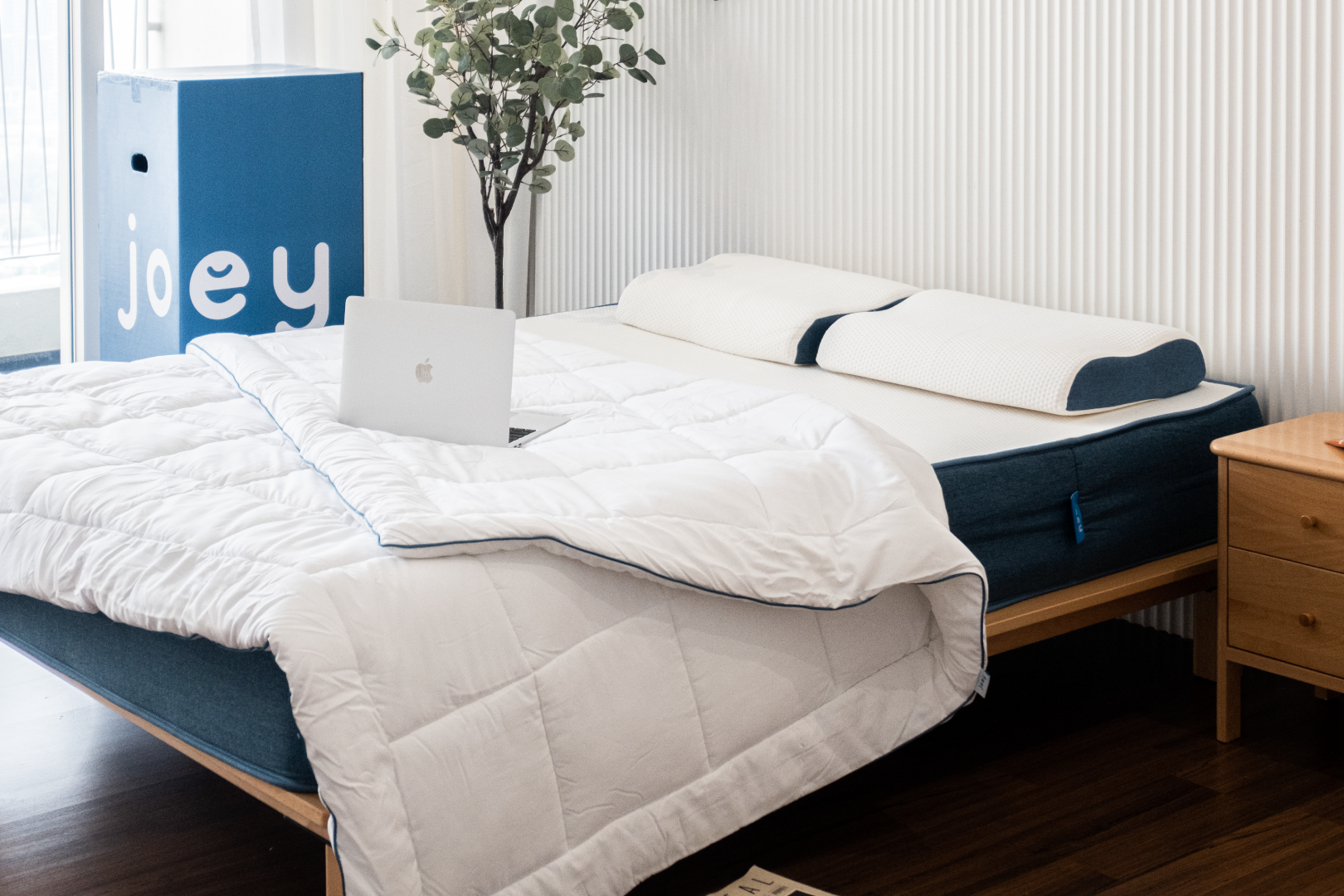 Made for Bedrooms,
not Showrooms.
Joey's unique business model axes all middlemen and unneeded costs for one reason— to deliver you delightfully designed, higher quality dream gear at a worthier, fairer price.
As easy as A, B, Zzz
At Joey's, we don't just offer a product, we offer a whole experience. Our sleep supplies are easy to buy, easy to try, and even easier to fall in love with.
All of Joey's goods will be expertly compact-packed and shipped free to your doorstep, no matter where you are in the country.
Jump, jump! No spills.
Our most renowned product. The famed Joey Mattress will absorb all shakes and quakes to give you perfectly impenetrable peace until daybreak. Plus, it's a super fun bed.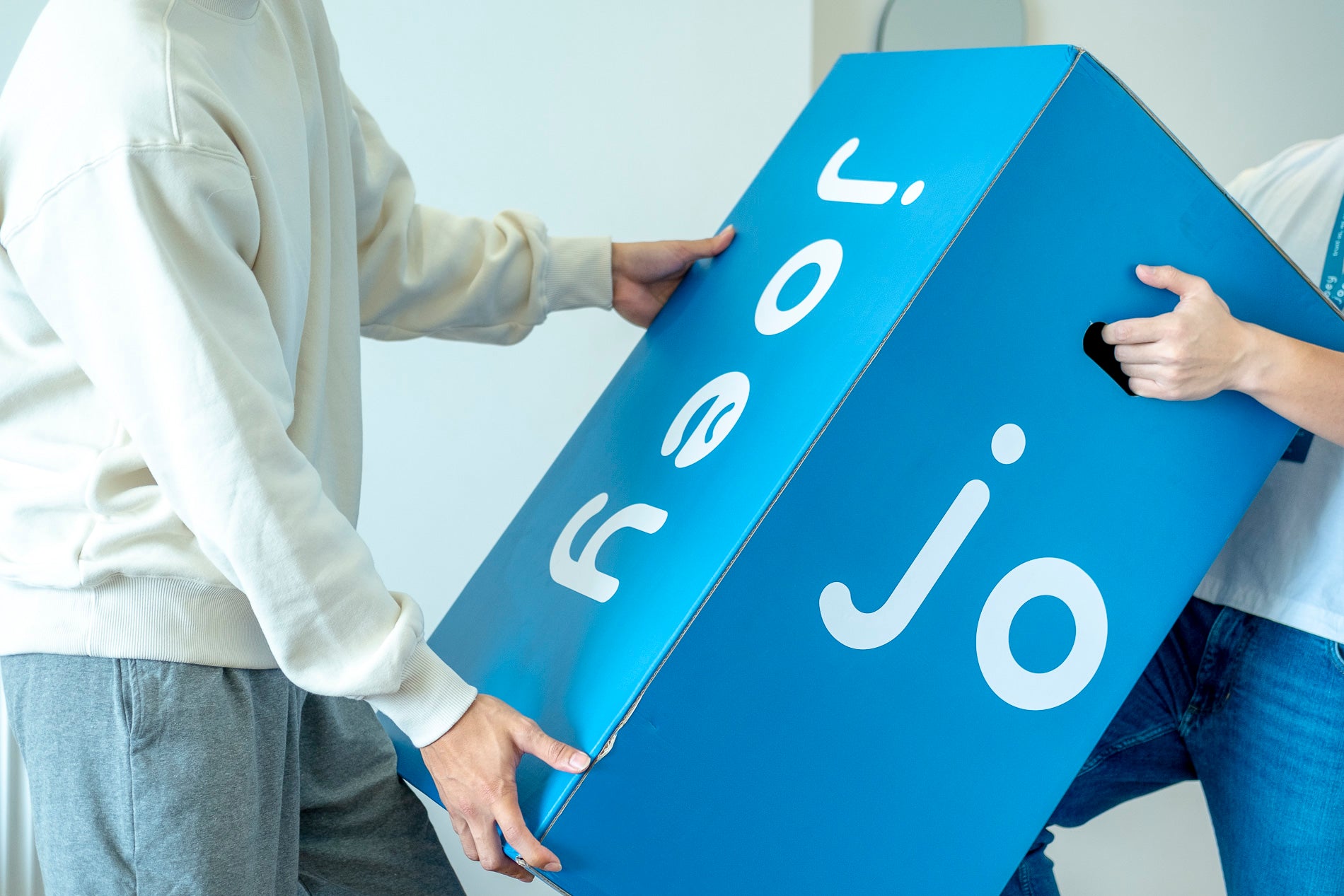 Don't like it? Don't keep it.
We believe in real compatibility. Not a match? Returns are easy-breezy— just drop us a message and we'll take it from there. (And don't worry, we'll still be friends! 😊)
Seize the snooze
Sweet dreams guaranteed.
Approved and adored by more
than 32,480 serious snugglers.
"First time tidur dekat tilam ni sy boleh cakap mmg selesa yg amat sgt.. lebih² lagi untuk dah org tua sy yg dah berusia memang perlukan tidur yg lama, berkualiti dan selesa mmg sgt² recommended sgt.. Penghantaran pown cepat.. order hari ni, keesokkan hari dah terima.. Sy amik skali dgn pakej disposable tilam lama.. memang berbaloi.. JOEY terbaik!"

"Bought my 1st Joey mattress 2 years ago while confinement and it was the best purchase everrr. Worth the price. Now i'm moving to another house and bought 2 more Joey mattress so that my whole family and guest that come to sleepover can have the good night sleep i'm having. "

"I had backpains for months now with my old mattress. But upon sleeping on Joey Mattress, it felt like I have melted myself into the clouds and had good sleeps consistently (waking up refreshed and much earlier than my alarm). Backpains has reduced significantly and will continue to sleep more to test out Joey Mattress."

"For those who are not sure whether to purchase or not, my cat decided to pee after 3 days of purchasing. Although yes my comforter was a mess, the mattress protector was a LIFESAVORRRR!! I dried it, cleaned it up with some soap and threw it in my washing machine and it's as good as new. It's also quite thin, so it doesn't take too long to dry. BEST PART? i don't have to think about pee stains on my mattress 😂 worth every penny!"

"My wife: I snore a lot when I sleep before this. But with Joey, my husband said I snore lesser.

Me: before my lower back always hurt in the morning. now after a week my body does not feel hurt waking up...."
Our beds are breaking news material!